Jewellery Remodelling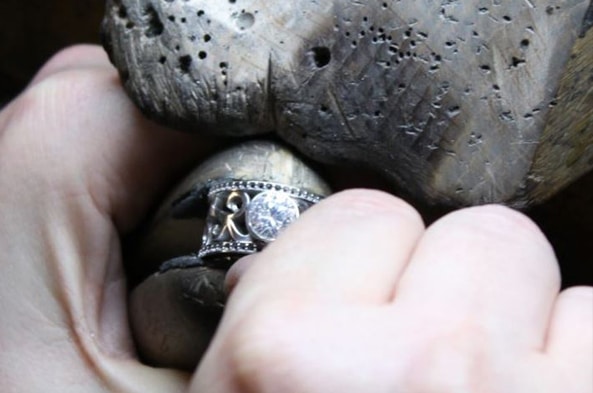 Do you have a piece of jewellery that you own but do not use? Well, one of our specialties is to transform your old heirloom or jewellery into an exciting new piece that suits your style.
We have award-winning jewellers who specialize in transforming old pieces into new ones that you will surely love wearing for many years to come.
Our expert jewellers can remodel your existing piece of jewellery or perhaps use some old pieces from it and then transform it into something new. Harry Georje specializes in creating a custom design for jewellery and will work with clients to design their ideal jewellery from pieces that they no longer.
A majority of precious gemstones and metals are valuable and also reusable. When you come for your obligation-free design appointment, we will discuss whatever design you have in mind, and we will create something that will suit your taste. Once the design process is done, we will manufacture that piece for you wherein it follows a high standard of quality.
Just so you know, not all heirloom stones and jewellery can be reused so it's important that you consult with us first through an appointment so that we can personally inspect your pieces and find out if it can be renewed.
Throughout the years, we have served many clients who want their old pieces recreated, and we satisfied them with the results. One example is that a client came to us to have a diamond and peridot brooch and ring which she inherited but was never able to wear it. We reused those 2 pieces and then turned it into a beautiful anniversary ring that features the diamonds given to her by her grandma which surely retained the sentimental value that the piece contains. Along with a little creativity, we will work hard on your old sentimental jewellery items and convert it into an amazing piece that you will surely love to wear.
So if you are interested, take the time to visit us for an obligation-free design consultation to find out if it is possible for us to create something new out of your old pieces.
---